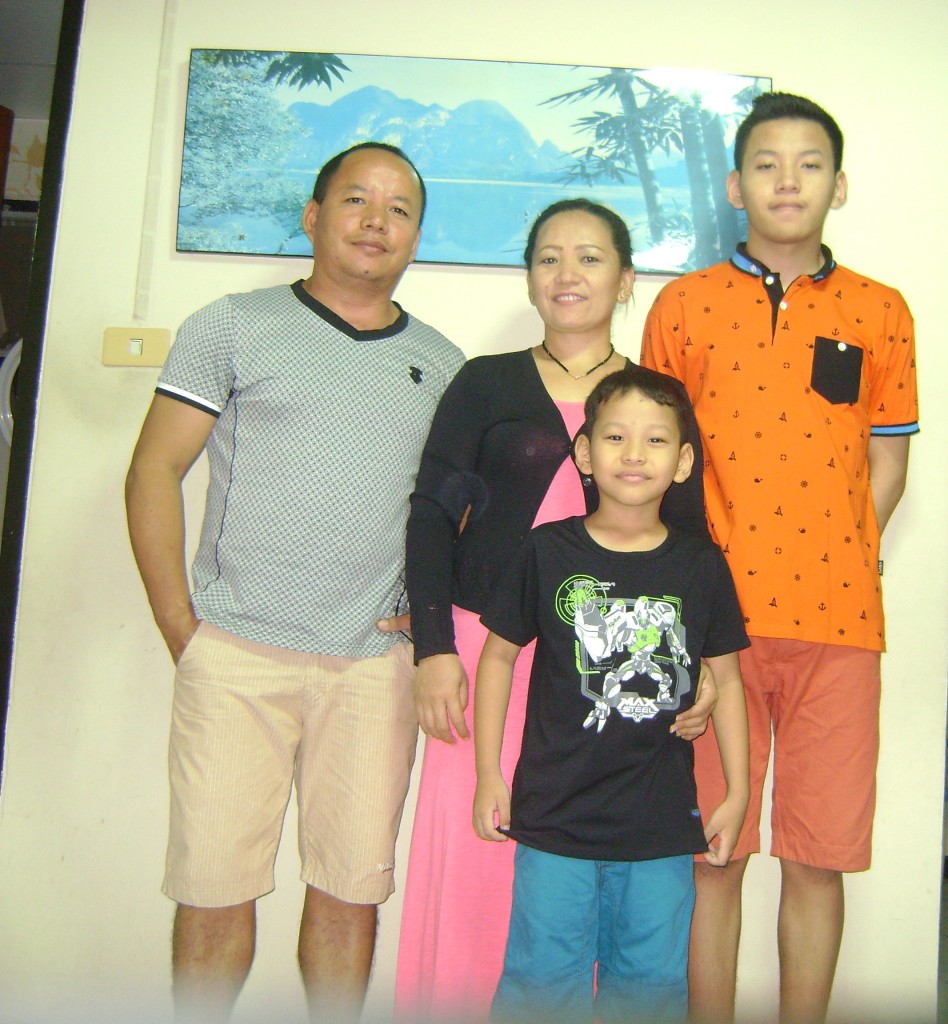 The Limbu family – Dilliswor, Aruna, Atit & Samyog
UPDATES :
Sep 2017: We are pleased to announce that Immigration Canada has approved our application to sponsor the Limbu family's immigration to Canada. Processing of their PR application has begun at the Embassy in Singapore and could take up to a year for processing.
May 2017 :  Application to Sponsor this family was submitted to Immigration Canada in May 2017. Processing of their application is expected to take at least  1 year.  Stand by for more updates….
The  Limbu family were forced to flee the violent Civil War in Nepal during the previous decade . They were among the innocents caught in the crossfire in the brutal war between the Nepalese Army and the Rebel Maoists. Dilliswor was suspected and tortured by one and put on a "Death List" by the other, leaving him with no option to flee his village and plan his exit from Nepal, to get away from the dragnet of informers and executors of that "Death List". First they lost their small business, overnight they lost their home and everything they had worked for and known in their lives. After remaining in hiding, they managed to leave Nepal with help of a few good friends and family members.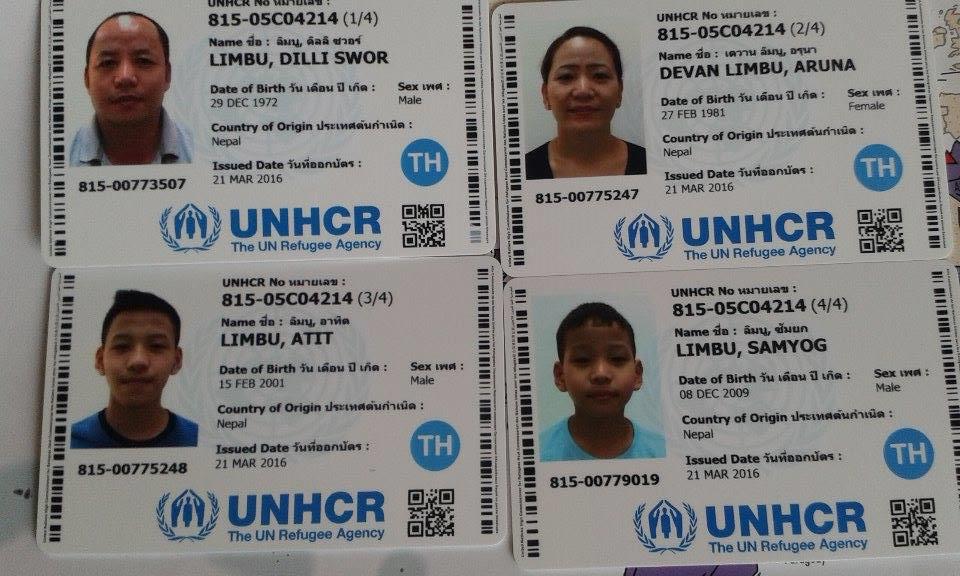 Arriving in Bangkok in September 2005, they registered with UNHCR as refugees. Since then living in a refugee camp in Thailand with no rights to work legally or with no access to schools for their children, the going has been rough to try and make two ends meet or survive. After a few years when the civil war in Nepal ended, their UNHCR hand outs/ benefits ended too. This made conditions for them worse. Returning to Nepal was and is not an option. Dilliswor remains on the hit list of the Maoists, who since the end of the civil war, now have political power and are known to never forget & for their revengeful ways.
Unable to return to Nepal and with no help from UNHCR for resettlement in a third country, they have been forced to remain as refugees in Thailand. Since they are not allowed to work in Thailand and rules have become stricter, despite their best efforts, source of income are far and few. They live on the grace and goodwill of Samaritans in Bangkok. Their children are growing up uneducated as they do not have access to schools. As if this was not bad enough, certain religious organizations offered to resettle them in a Western country, in return if they switched their faith/religion. They refused to comply – and have since been stuck in limbo for the last 4 years, with no one to turn to for help.
The details of their journey and harrowing experience over the last 15 years is heartbreaking. It goes into many pages and justice cannot to be covered by trying to cover it in entirety, in a single webpage. Their journey and story is available in full with us and do CONTACT US to learn more.
When we @Srishti heard this story through their friends in the same refugee camp, but now Canadian citizens here, we decided to act.
Srishti Foundation in partnership with Sewa Canada International, a registered charity in Canada, with help of 5 families  in our community are sponsoring this family to resettle in Canada, under the "Group of 5 Refugee Sponsorship Program" of the Federal Government. An attempt to bring hope, future and respect to this family, as Canadians.
Chinmaya Mission London is providing legal and immigration services Pro Bono, and we are very thankful to them for this Selfless Service/ Seva.
We will post updates on this project moving forward on this page. In order to support this family's journey to Canada and help them settle down in Canada, in the absence of any Government help to do, we will engage in fundraising activities once their application with CIC is confirmed and processing for arrival here begins. This will offer anyone who is interested to contribute, an opportunity to bring hope to this family. All donations will be issued tax deductible receipts by Sewa Canada International.