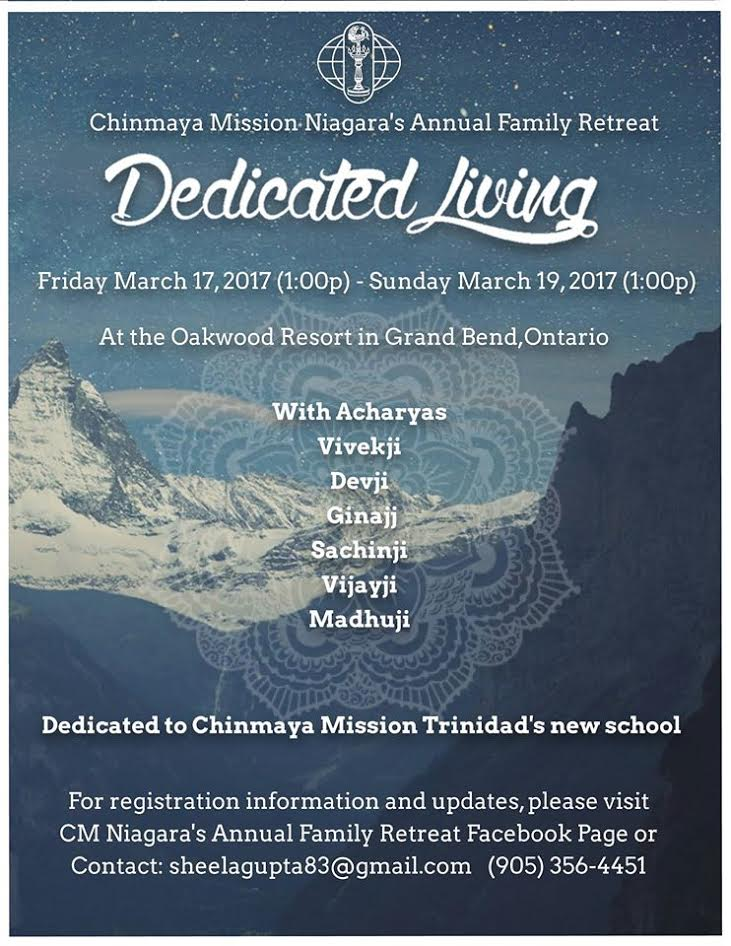 Dedicated Living- Chinmaya Mission's Annual Family Camp
Chinmaya Mission Annual Family Camp was attended by 50 families from all over Ontario, Michigan and Ohio. We were very lucky to have 6 Acharyas joining us this year! Acharya Vivekji , Acharya Devji, Acharyas Ginaji, Acharya Sachinji, Acharya Madhuji and Acharya Vijayji. Students included of ALL ages are welcome from age 4 (JK) and up.
Knowledge Sessions, discussions and activities over the weekend for all the age groups including adults were well received by the attendees. Activities and games included Soccer and other games. The retreat was able to raise close to $20,000 USD for building a school in Trinidad & Tobago.
The retreat was held from Friday March 17 to Sunday March 19 at the Oakwood Resort (http://oakwoodresort.ca) in Grand Bend, Ontario, just 30 minutes from London, Ontario and 2 hours from Detroit, MI.