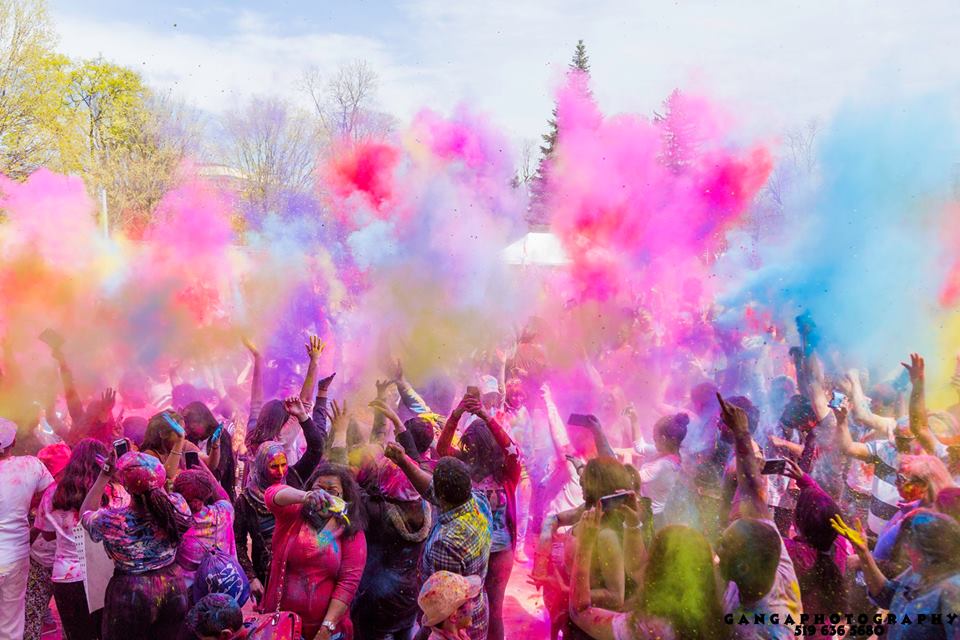 HOLI 2017 – Festival of Colours -in pictures
April 22nd 2017, Saturday ; Time: 1:00pm to 4:00pm
Victoria Park, London, ON. MAP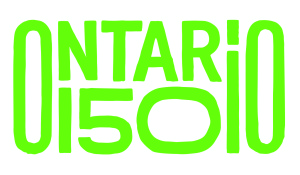 HOLI,  the ancient Hindu Festival of Colours marks the onset of spring, the blooming of colours in mother nature and signifies unity in diversity, was celebrated on April 22nd 2017, Saturday in perfect Spring weather.
Though the actual festival was in March this year, the celebrations in London was celebrated on April 22nd, to facilitate the outdoor celebration in warmer weather.
Approximately 2500 people joined together is a Riot of Colours, to celebrate the ancient Hindu festival of colours – HOLI, dancing to the sound of Dholis, high voltage Drummers, Vande Matram, Bhangra and  Bollywood dancing.
People of different ethnicity danced, played with colours with synchronized colour throws and dancing under perfect weather conditions at Victoria Park, in downtown London. It was an ocean of youthful energy, love, life and happiness with attendees dancing in an explosion of colours.
This year the event also celebrated 150th anniversary of Canada.  The Ministry of Tourism, Culture and Sport, Province of Ontario under its 0NT150 program was our main sponsor of the event. As part of this program – we created huge banner 12ft x 8ft  comprising pictures of over 150 people of various ethnicity, background and culture, with a maple leaf  in background, covered with coloured hand prints of attendees of the Holi Festival. The banner represents the cultural and ethnic mosaic and multicultural nature of Canada at its 150th year. Making of this banner, identifying and soliciting members of different communities took a lot of planning and effort. Wish to thank the ONT150 program, our volunteers and all of the different communities who cooperated with us during this venture.
The event was kicked off at 1:00pm in a traditional way with a Ganesh Puja, performed by Pandit Tiwari of the Hindu Mandir in London, ON. Acharya Sachin of Chinmaya Mission addressed the audience & conveyed the message and significance of Holi to the audience. From there on, the high energy entertainment program raised the energy of the crowd. Our community youth community performers and our feature performer – the Dholis – brought the crowd to  its feet. The synchronized colour throwing was a huge draw turning the venue into an explosion of colours.
Delicious Indian cuisine was provided by Food Vendors on-site.
We would like to thank our sponsors ONT150, Sandi Sethi (KNS Insurance Group) and all of the attendees and volunteers who helped make this event a great success.