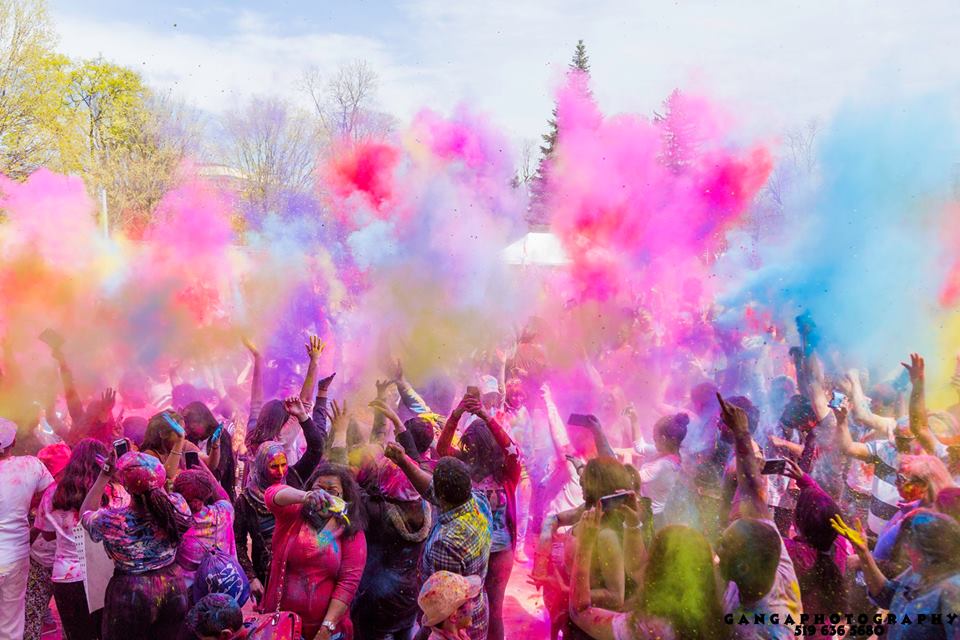 HOLI – Festival of Colours 2018
Click here for last year's event pictures
Date: April 21st 2018, Saturday
Time : 1:00 p.m. to 4:00 p.m.
For the 7th year in a row, London, will turn into a riot of colours – this year on April 21st 2018, Saturday – from 1:00 pm to 4:00 p.m., at Victoria Park, in downtown London. This ancient Hindu festival which marks the onset of Spring and colours in nature, is a celebration that brings together approximately 2500 people in downtown London, celebrating in a riot of colours with high-energy dance and concert performances  by community groups and professionals.
In 2018, Holi, as per the Hindu Calendar falls on March 1st. However, due to weather conditions in this part of the country during March, an energy packed outdoor celebration is not possible. The choice of April is a compromise given these conditions with reduced risk of cold weather and not being too far away from the actual date.
Please watch this page for updates in the coming weeks with more event details .
For what to expect a this event – check out our 2017 event with pictures.