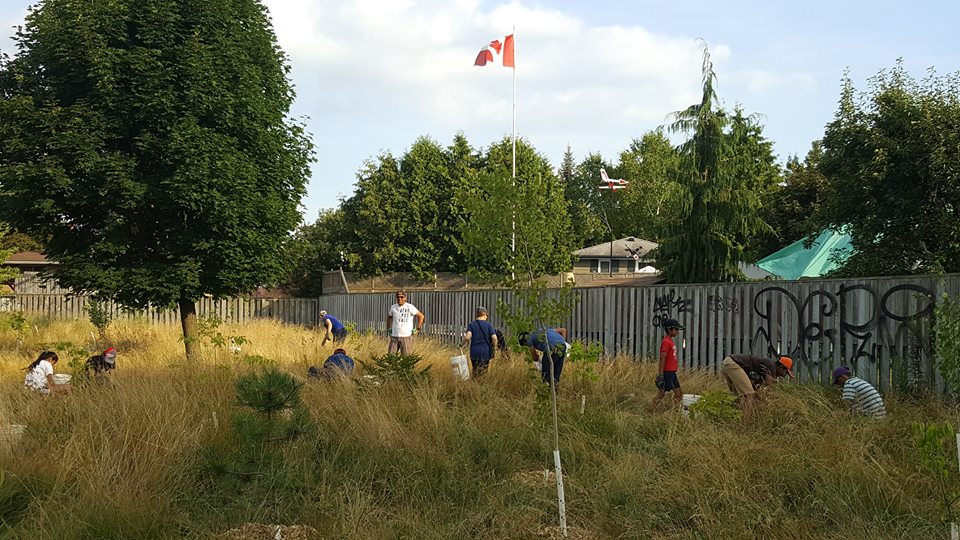 HSS Canada youth in partnership with Re-Forest London returned to Nelson Park on 27th July 2016, to provide After Care – clearing, weeding and mulching to ensure at least 80% survivability for the trees we helped plant in 2015.
The team of youth served and volunteered their time and effort for  2 hours .
HSS Canada runs youth leadership programs for Hindu Youth every Friday, building leadership in our next generation. They also attend HSS Leadership Summer Camps in Acton, ON and also take part in Seva activities in London like Park Cleanups and running to raise money at the Scotia Toronto Marathon for the last two years (to build a Residential School in Assam/Meghalaya, India) for under-privileged girls.