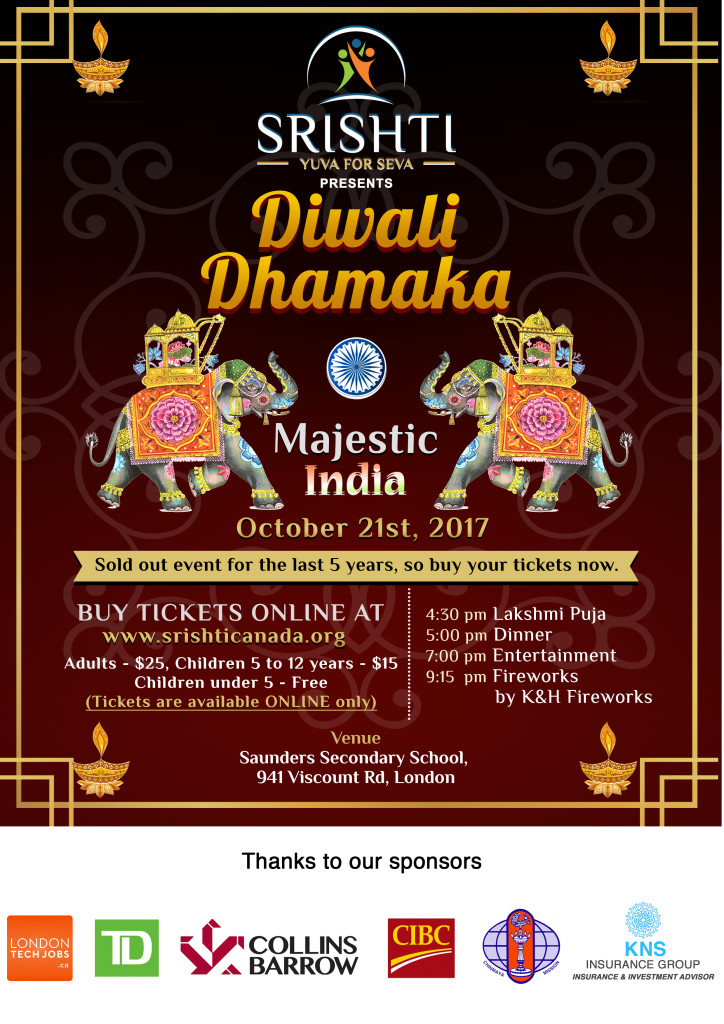 Tickets are SOLD OUT for this event
CONTACT US if you wish to list  your name on a waiting list, in case of cancellations.
Diwali or Deepavali, the ancient Festival of Lights is one of the biggest Dharmic festivals and marks the return of Sri Rama (Joy) to Ayodhya (our mind), "Bandhi Chorr" Divas and Nirvana of Mahaveera. It signifies the victory of good over evil, the removal of ignorance, new beginnings, return of joy, giving and the fact that like the row of lamps lit on Diwali from the one/same light source, all of us are essentially the same lit by the same source.
As with previous years, our focus remains on delivering the best possible Diwali experience. On 21st October 2017, we welcome you to the biggest and most sensational Diwali celebration in South West Ontario with professional fireworks, high energy entertainment comprising community/professional performers, savoury cuisine, the traditional symbols of Diwali, ending with lighting up the skies over London in an impressive display of fireworks. Come join us for Fun, Food, Festivities and Fireworks. We start with Lakshmi Puja at 4:30pm.
Some of the highlights of  our 2016 Diwali celebrations were –
Zero wait time in queues for dining, with over 900 attendees. This was achieved with a staggered dining plan that attendees could choose from online and four dining stations to be served from.
A 20 ft x 10 ft LED wall centre stage in the auditorium changed and enhanced the quality of the entertainment segment.
The Entertainment program was made to fit the theme of the year, with a balance of the various art forms and every effort to represent the various regions, traditions and languages of India.
95% of our ticket sales were bought online which makes it convenient for attendees and organizers alike.
So this year, while we retain some of the successes from last year, we continue strive to make the experience even better and hence –
Ticket sales will be ONLINE only. Tickets will not be available in-store.
Dining times will continue to be staggered and hence please choose your preferred dining slot when you buy your ticket.
Enhance the LED wall experience.
After the entertainment program, professional fireworks by K&H (one of the leading fireworks companies in Ontario) will light up the skies over South London.
This event continues to be a highly subsidized event for all the value and high quality of programming it provides. Hence without the support of our sponsors, we would not be able to bring these festivities to all of you at its current ticket prices and hence we express our gratitude to them.
See you all at the Dhamaka on 21st October 2017
For report and pictures of our 2016 event – Diwali Dhamaka 2016

THANKS TO OUR SPONSORS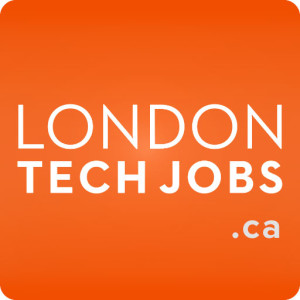 Chinmaya Mission